Mayor Hubbardof Dearborn
Photo found in a copy of "The Dearborn Guide"
May 6th 1967
His "Mayor Dearborn" Helmet has
the "Aux Fireman" emblem on it.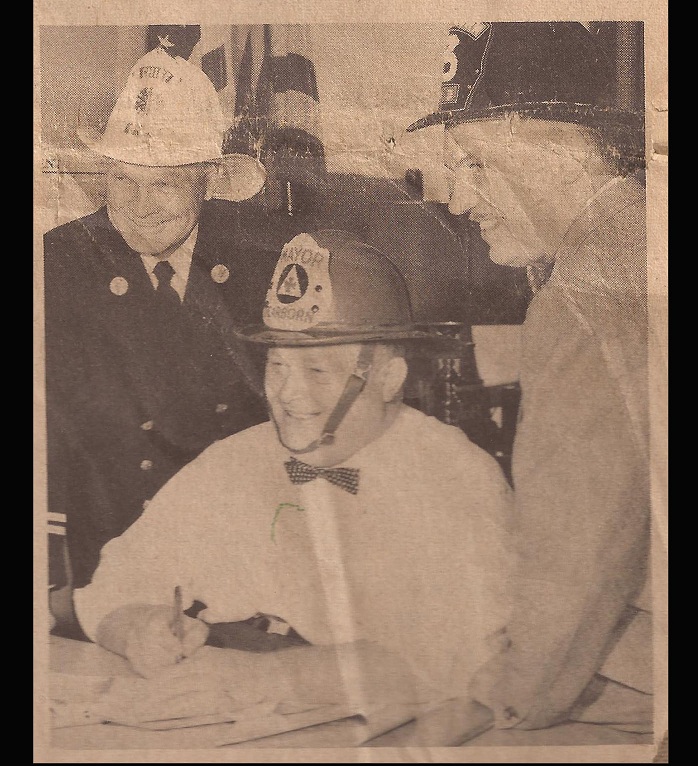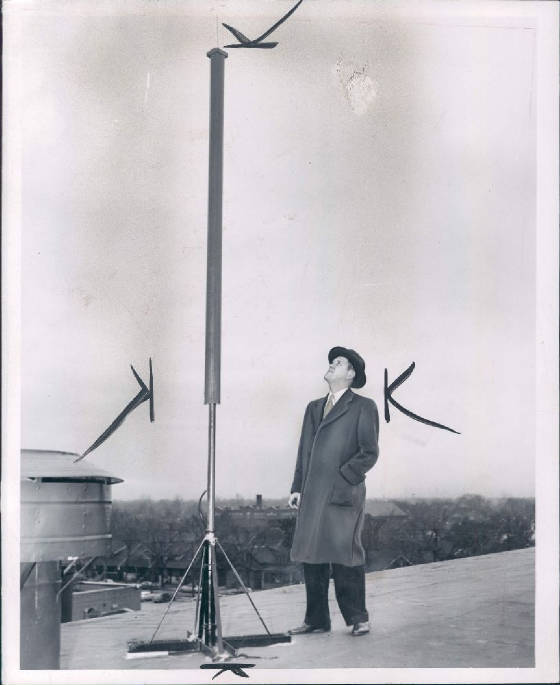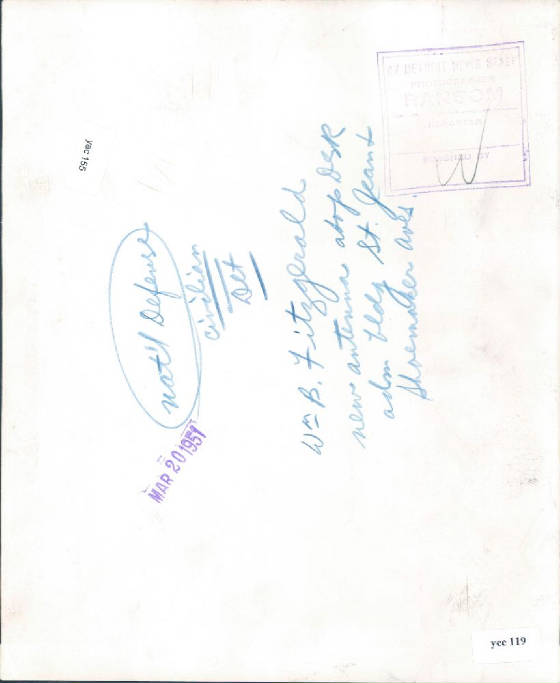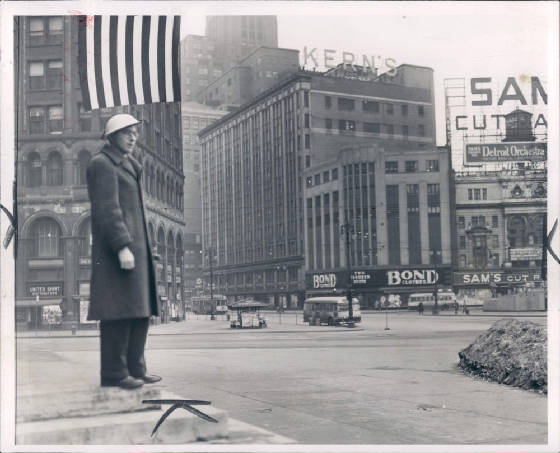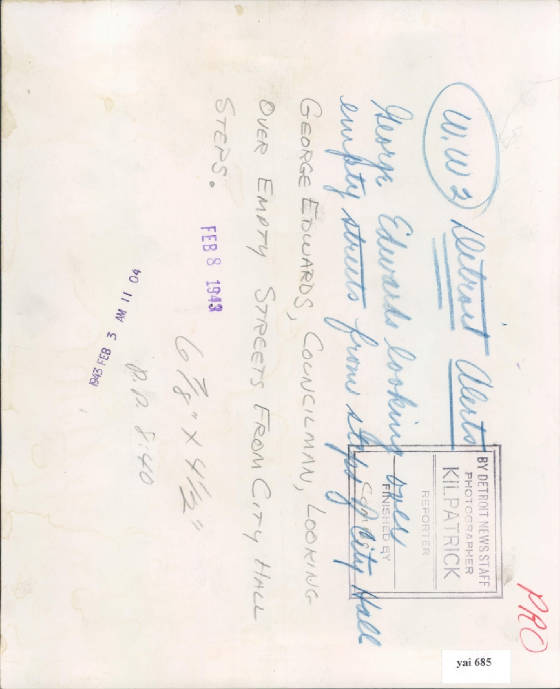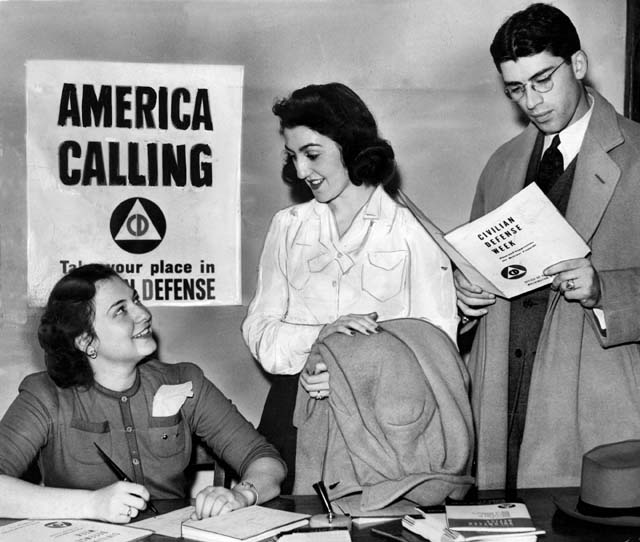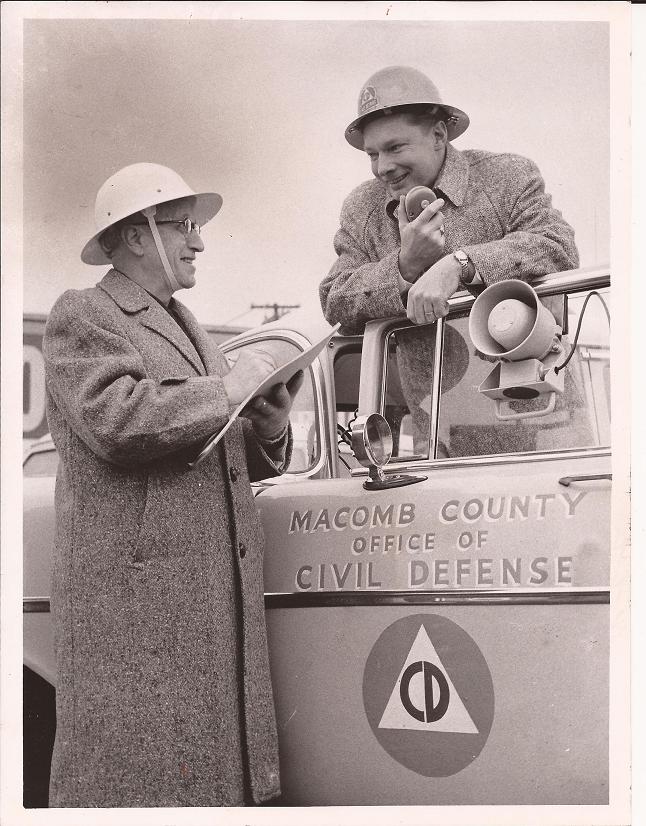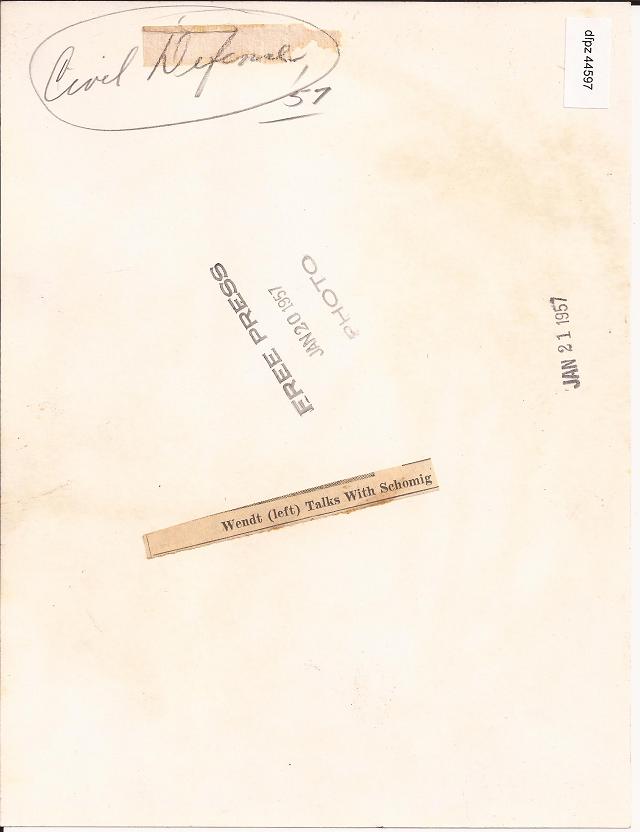 Fallout Shelter Display
Unknown Woman, Unknown Location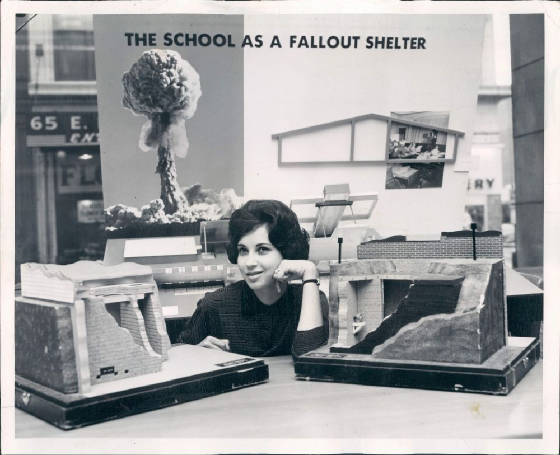 Detroit Fireman S1 (Squad 1)
With Radiation meters and Dosimeter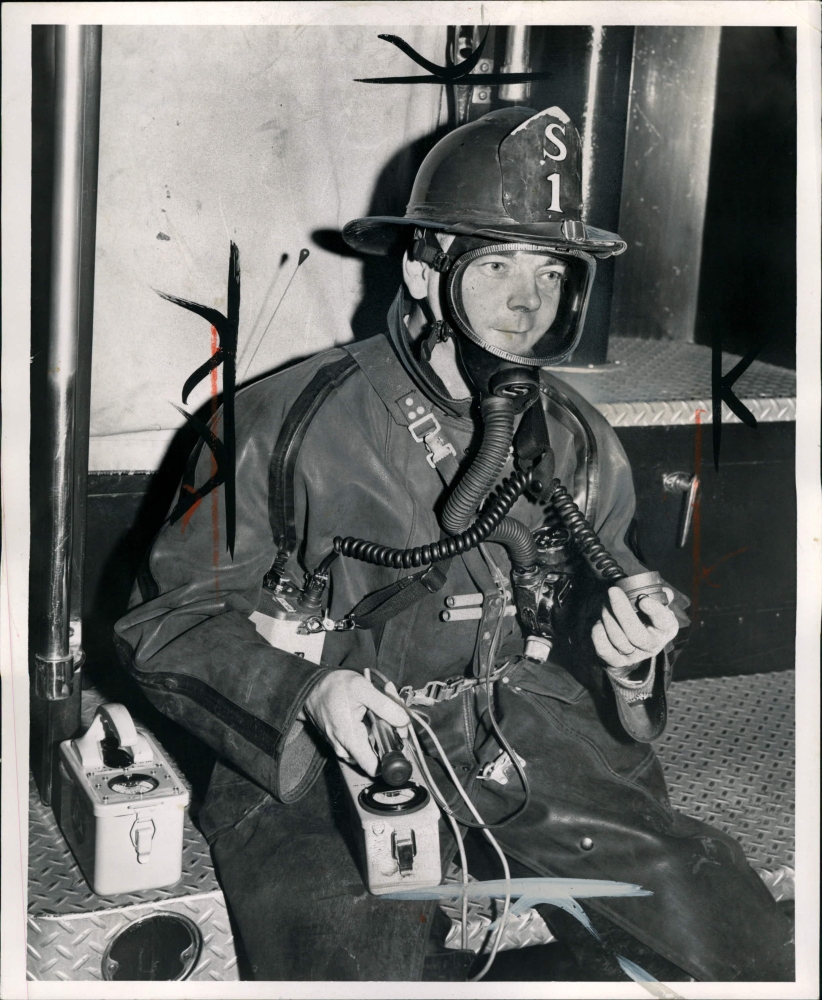 Southfield Civil Defense Director Arthur Becker, Left, is joined by Southfield Mayor S. James Clarkson, rear,
and Sidney Schultz,
president of the Northland Board of Commerce,
in unloading Civil Defense Survival Supplies
for a Fallout Shelter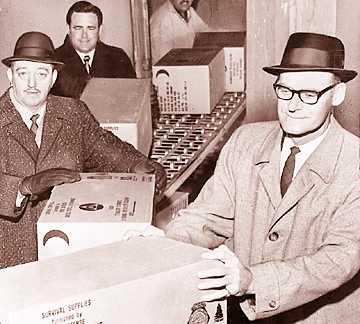 Stanley Lewis of Detroit, A Civil Defense trainee,
Learns how to use a Radiation Meter in 1956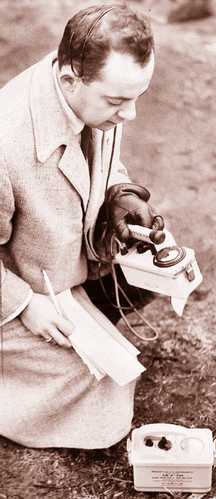 Sgt. Robert Brazier, Chief Dispatcher of Police Telephone Bureau sits at his desk in the operations room in 1954.
The Dial at his left is to turn on sirens
and the Bells and Lights System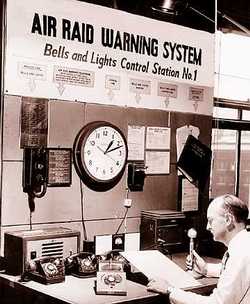 Civil Defense worker Doreen Kirchner
peers through a Dosimeter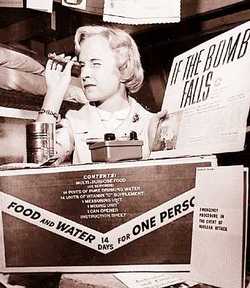 Civil Defense Officials in Petoskey
check their radiation meters in 1953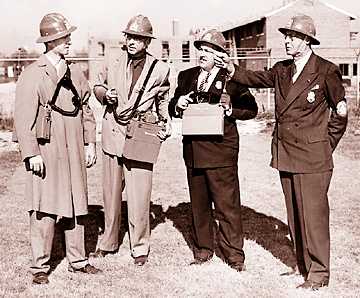 Detroit Fire Department
2 Fireman training with radiation meters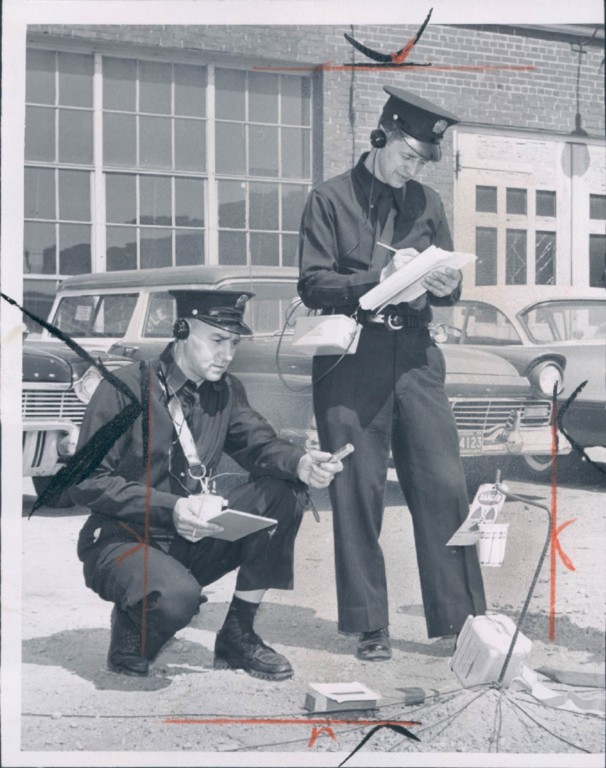 Hamtramck, MI Air Raid Wardens with Fire Extinguisher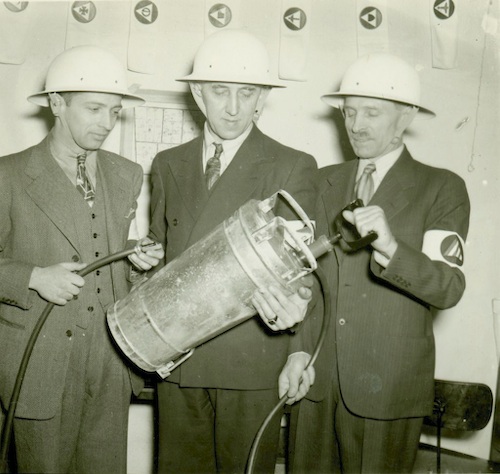 Here is a photo from 1967 during the riots.
A CD AUX Fireman rides the rear of this fire truck.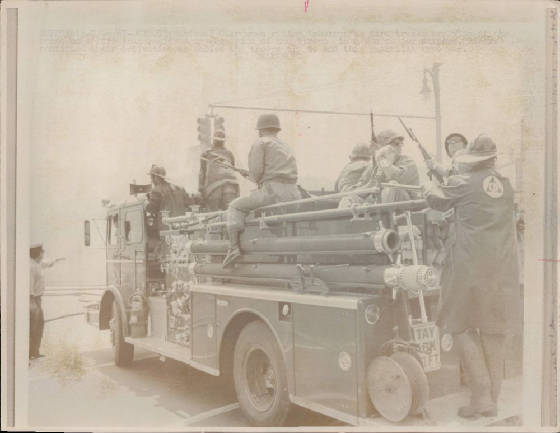 Detroit
Men Joining Civil Defense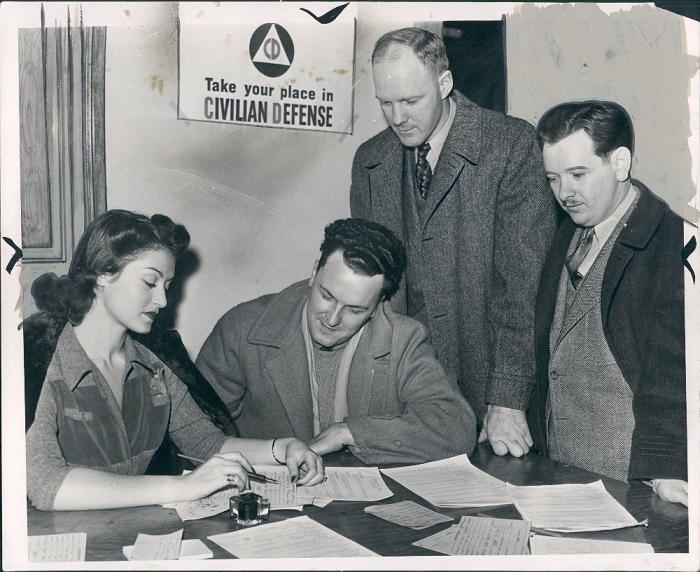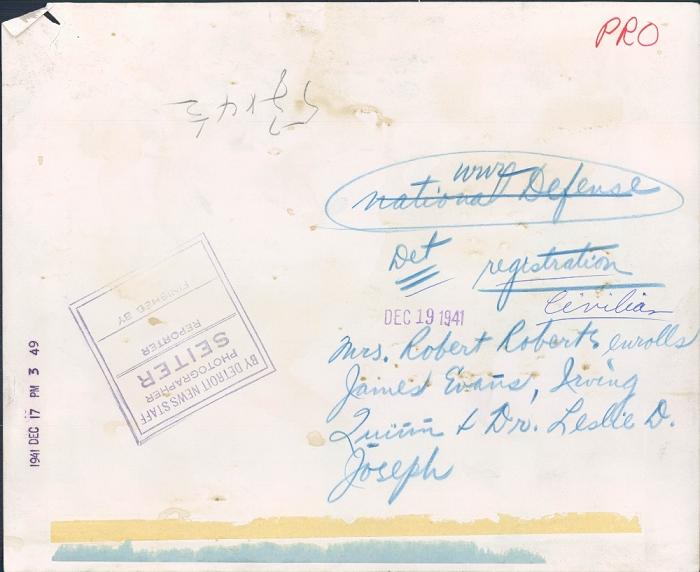 Detroit
Woman Signs up for Civil Defense
Location Unknown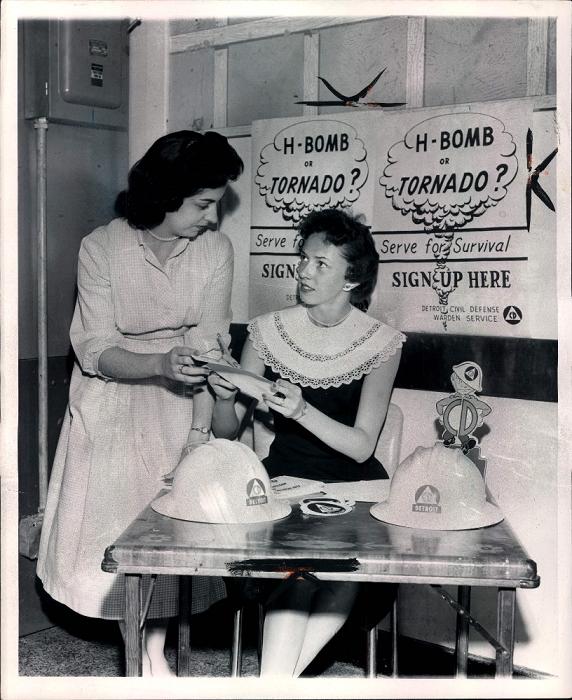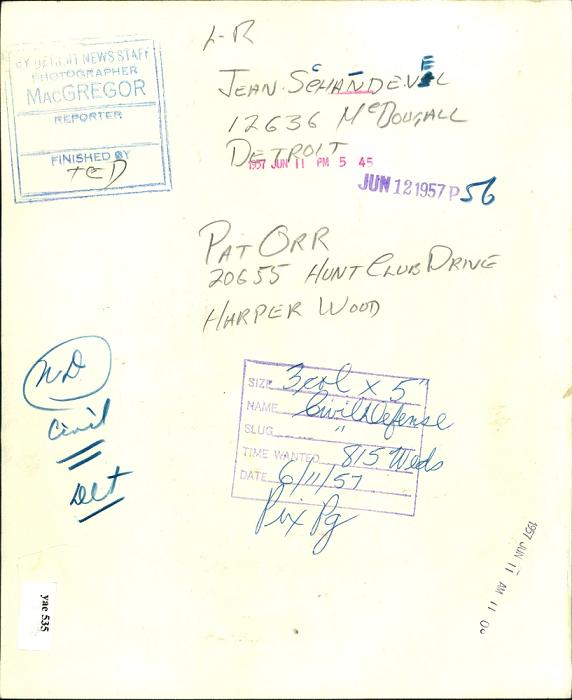 Detroit 1940's
Women's Auxiliary
Location Unknown