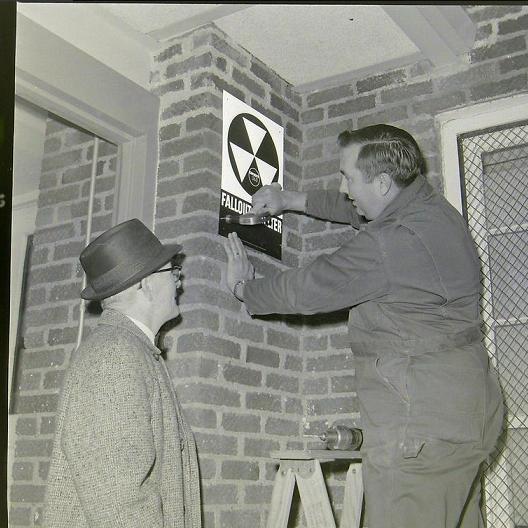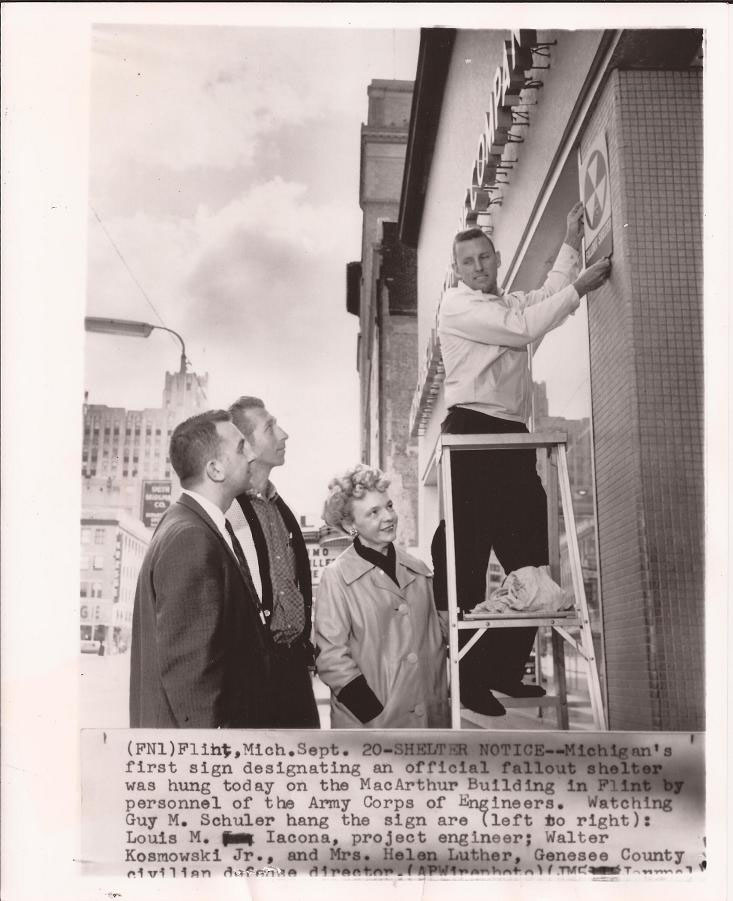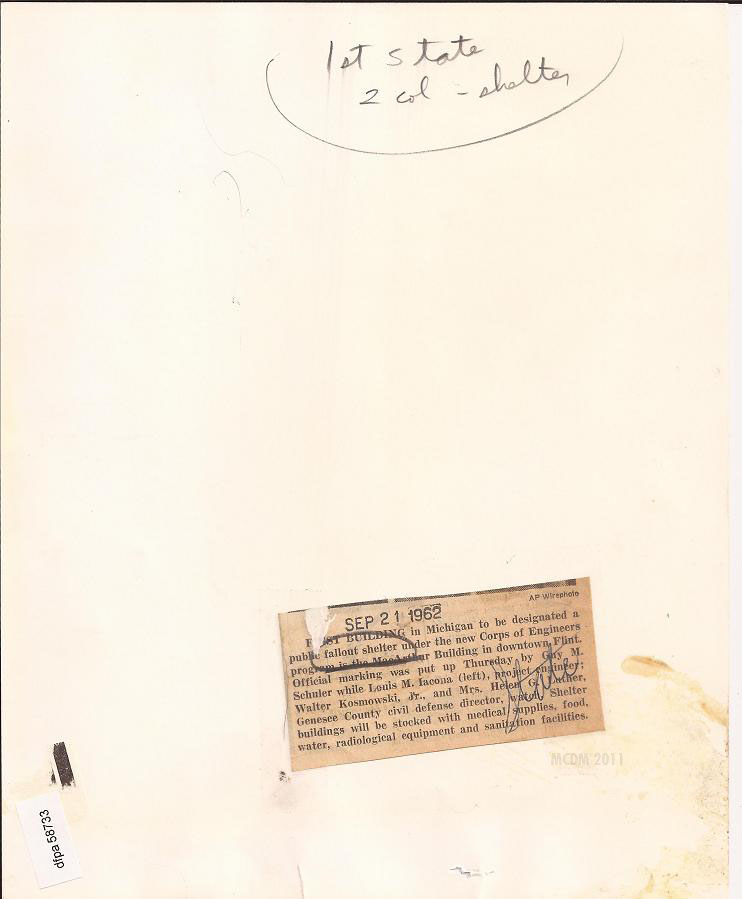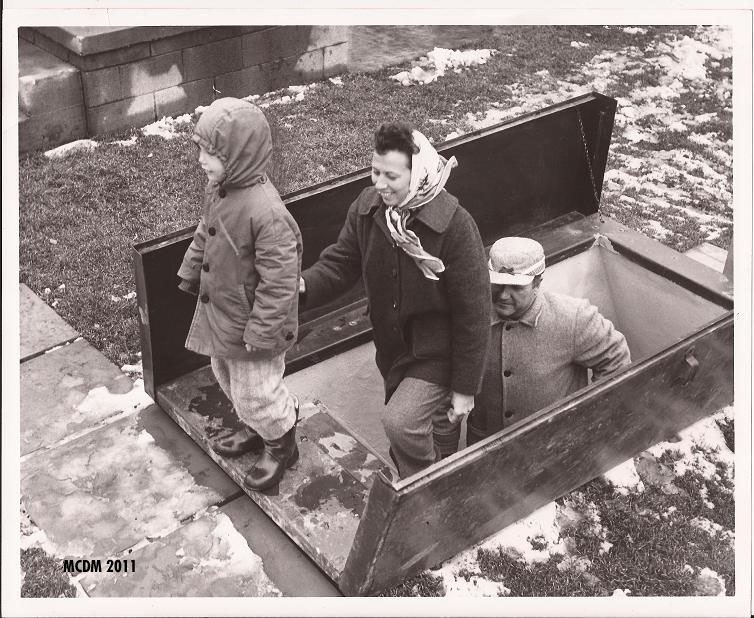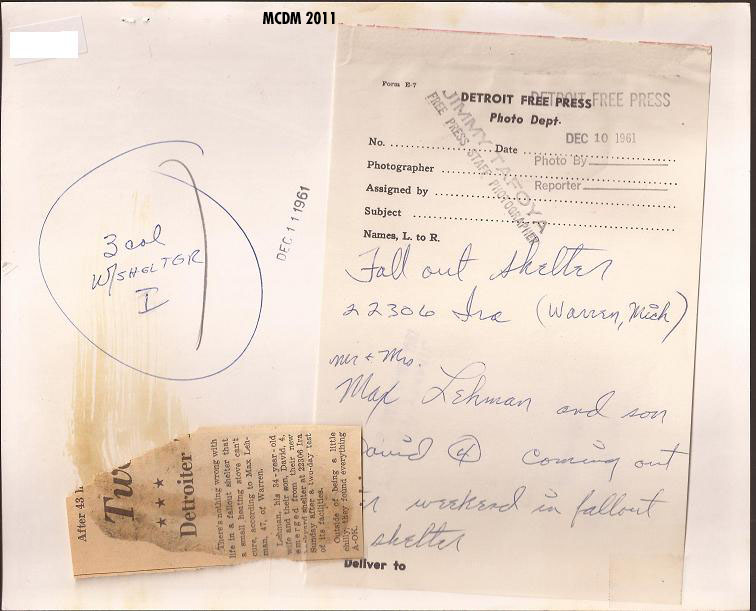 Photo below is from Chicago.
But This photo shows you both sizes of 1960's type shelter signs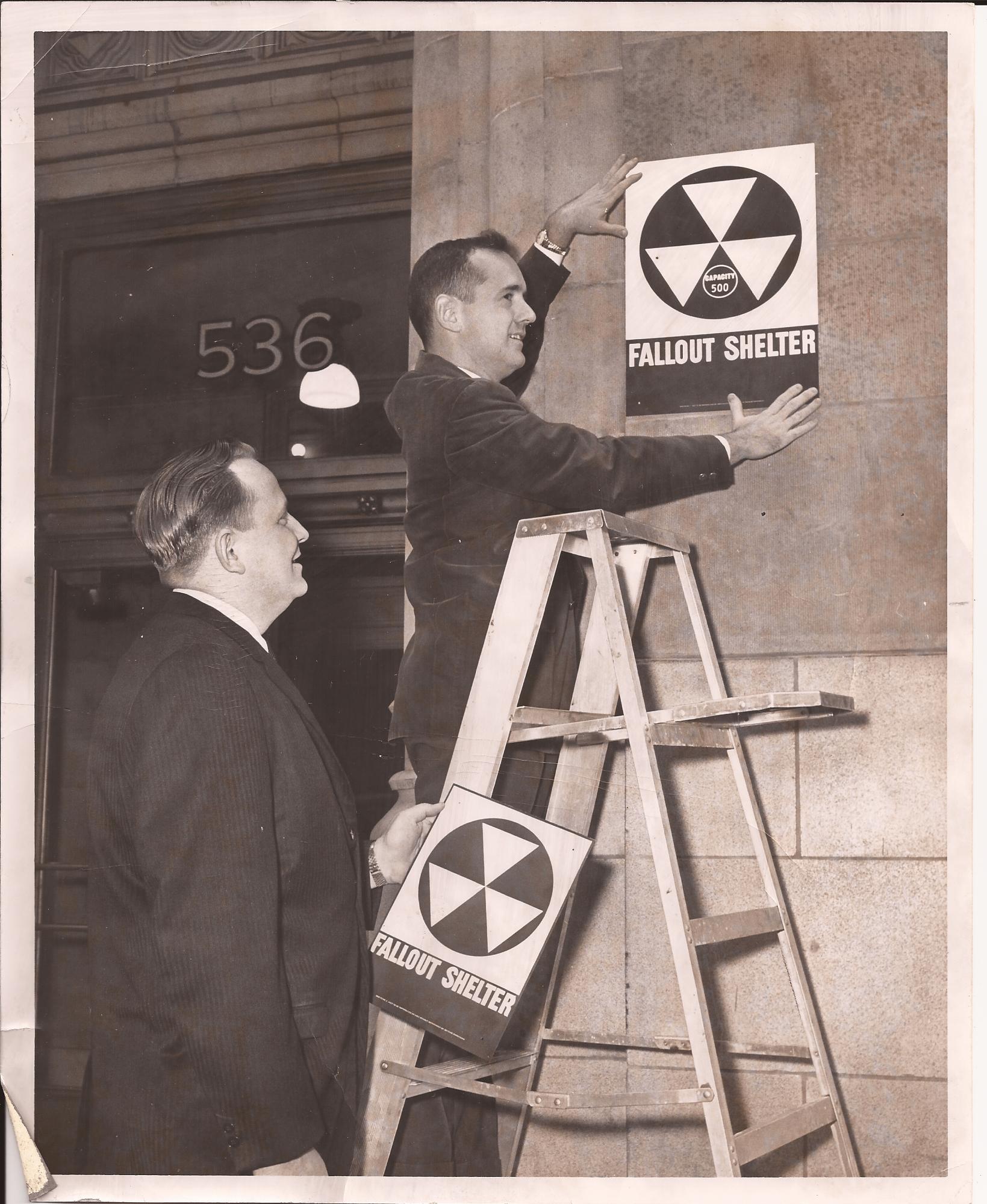 Wayne County Building
Shelter sign is barely visiable just above
doorway under the stairs
Protesters walk by Detroit Police HQ's Shelter Sign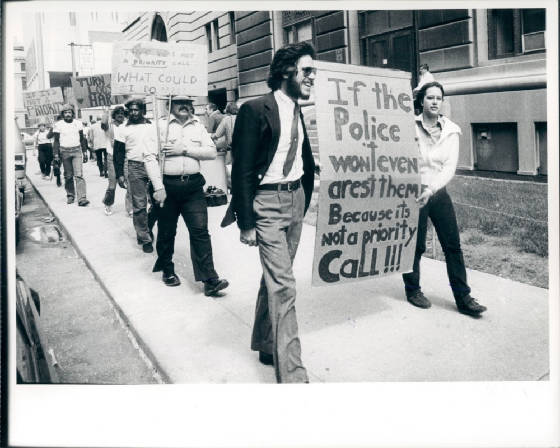 Protesters walk by a Shelter Sign on the
Federal Court Building in Downtown Detroit.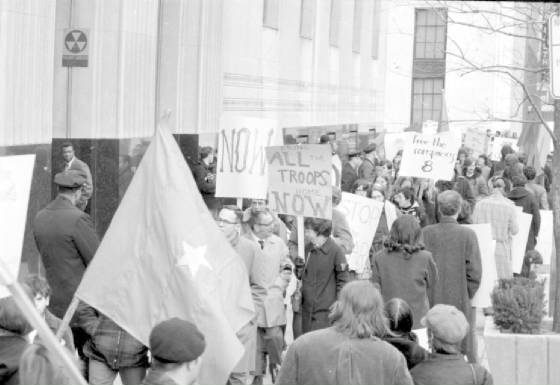 Marquette Building, Downtown Detroit, Shelter sign just right of doorway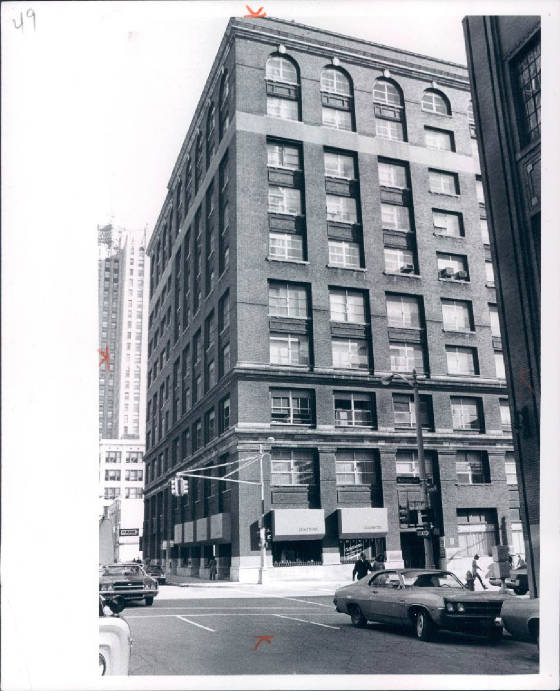 Redeemer Church, Detroit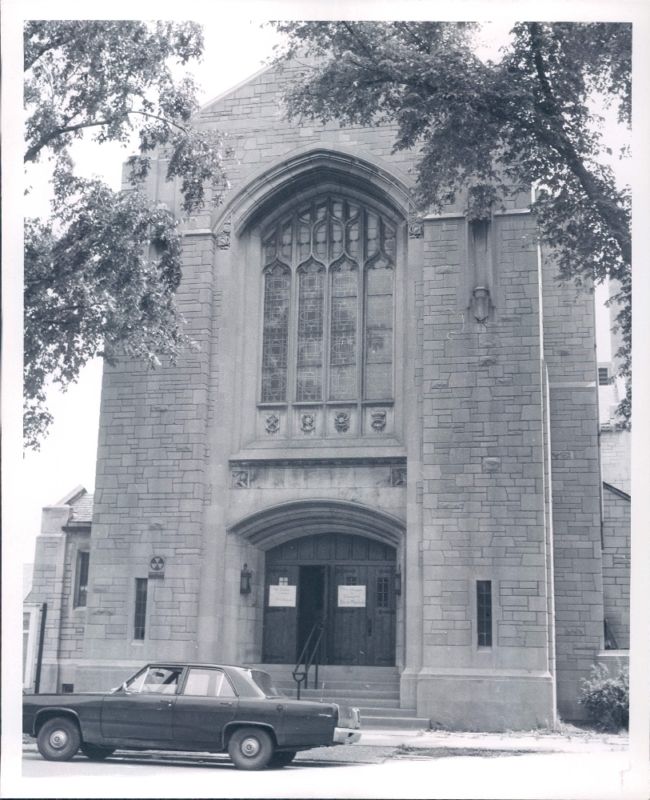 Eastern High School 1966
Fallout Shelter sign reflecting in the
camera flash just left of the entrance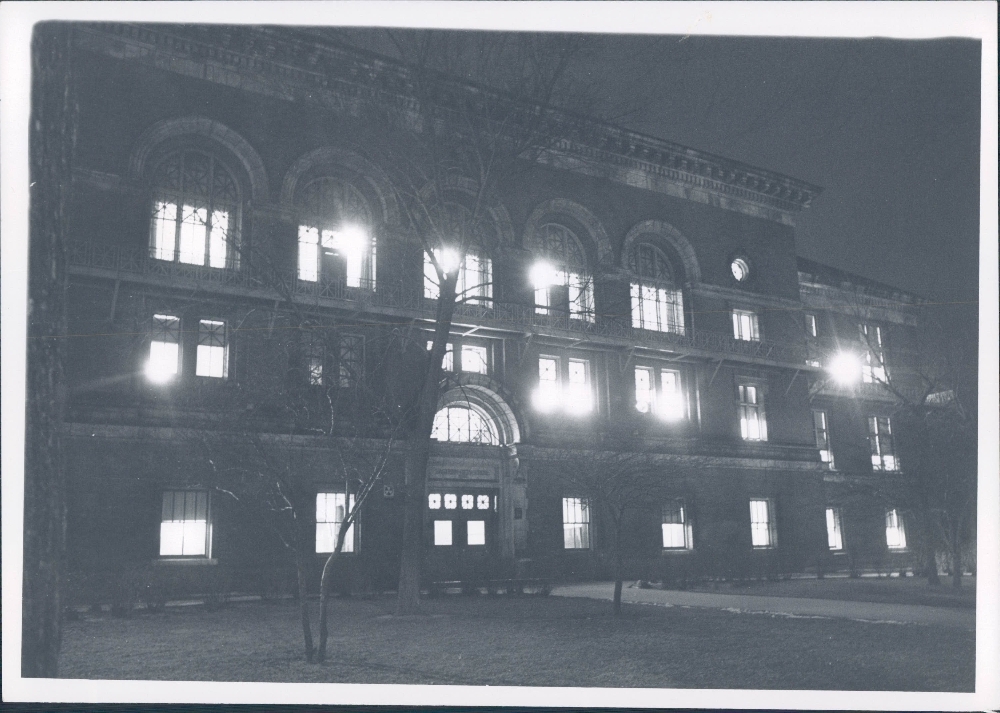 Centerline High School Dance 1950's

If you look in the Background just left of the doorway
there is a large S Shelter sign on the wall.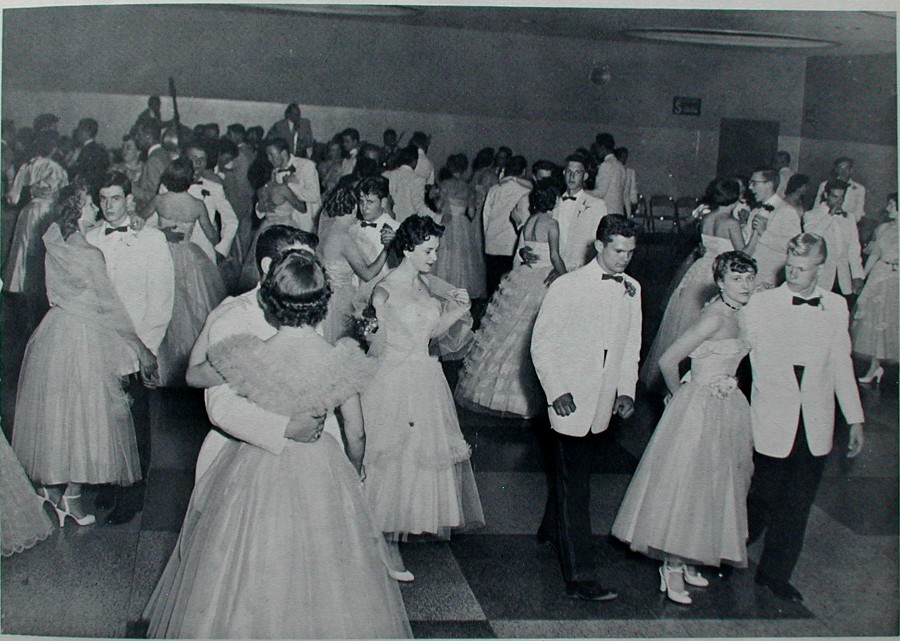 City Of Royal Oak. City Hall
Fallout Shelter sign on right side of entrance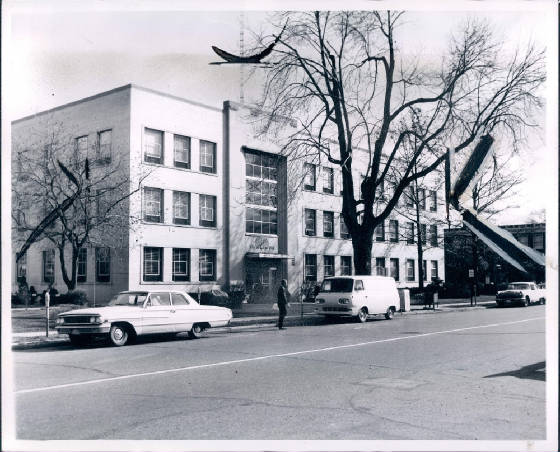 Detroit School, Name Unknown at this time.
Fallout shelter sign by doorway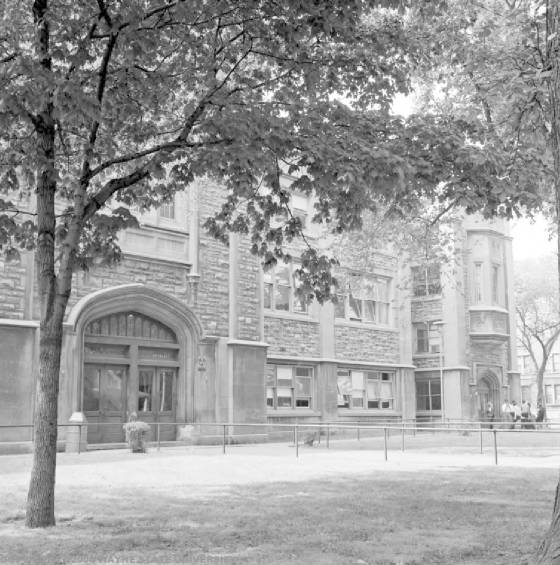 Detroit
1950's Shelter Sign being installed in front of Penobscot Building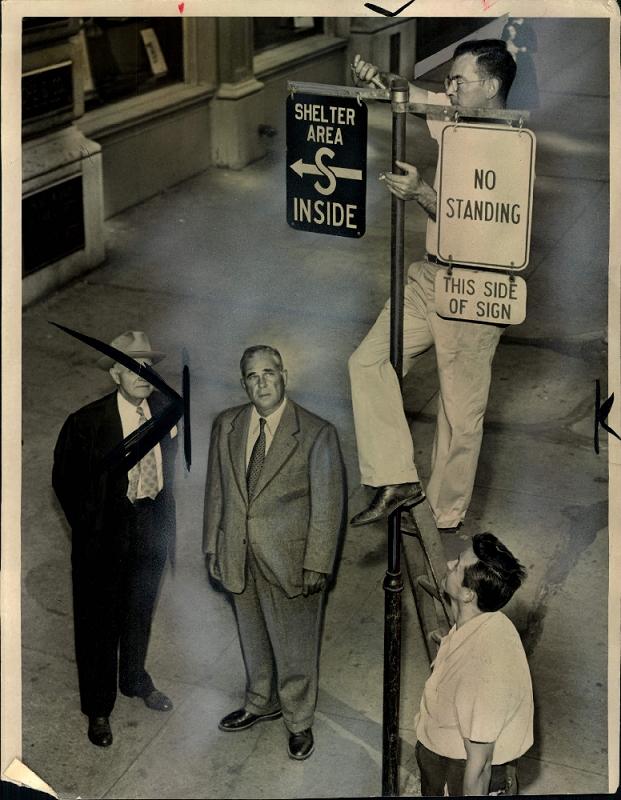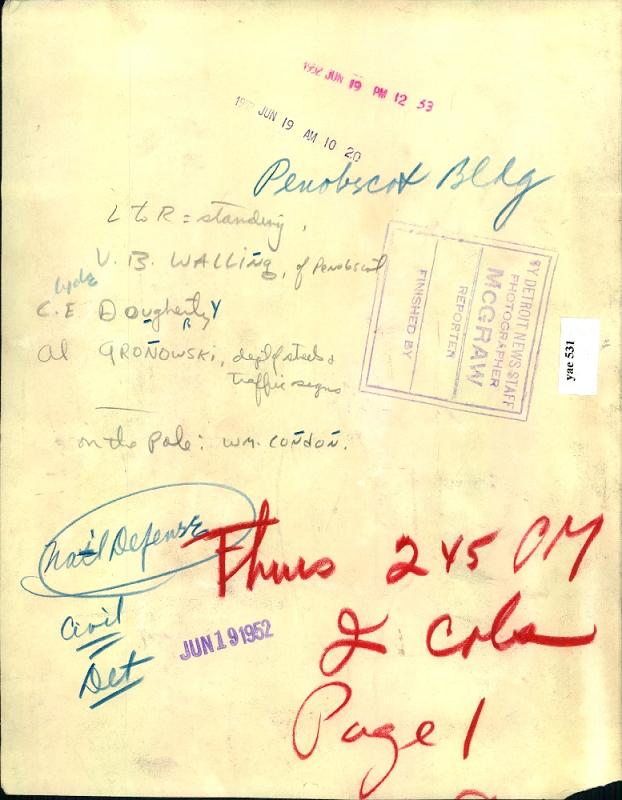 Detroit
2 Fallout shelter signs on Lightpoles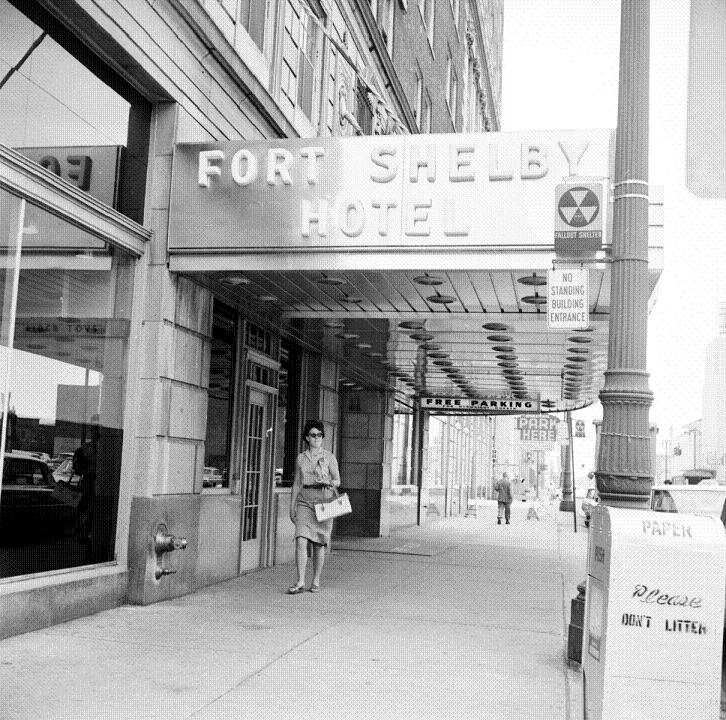 Renaissance High School, Detroit
Fallout Shelter Sign Next To Doorway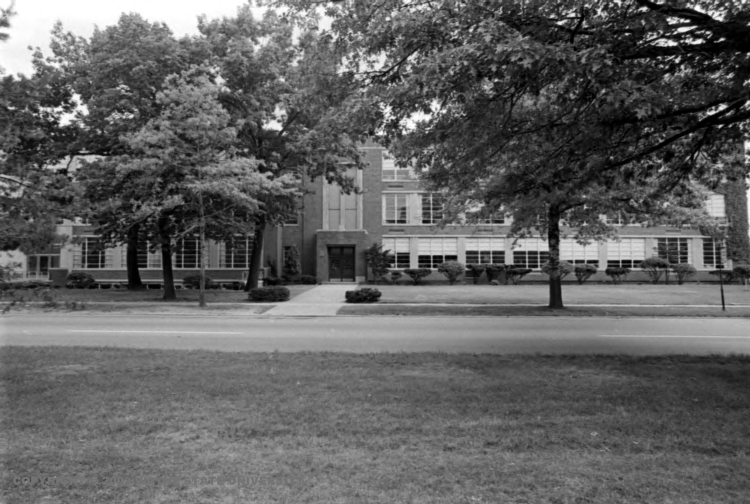 Roosevelt High School, Detroit
Shelter Supplies being stocked into shelter area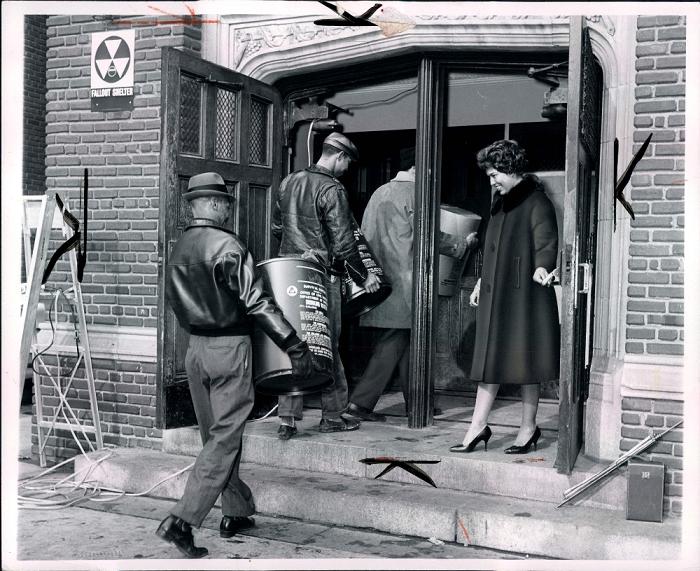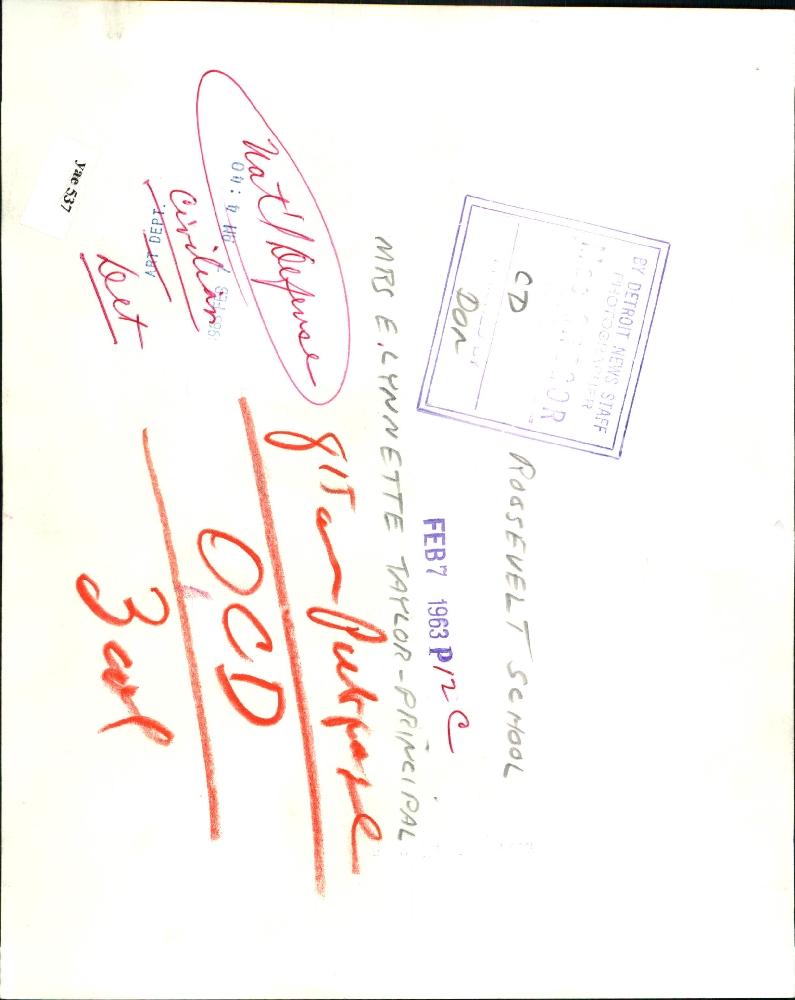 Fallout Shelter Supplies
In underground delivery area
Northland Center Mall, Southfield, Oakland County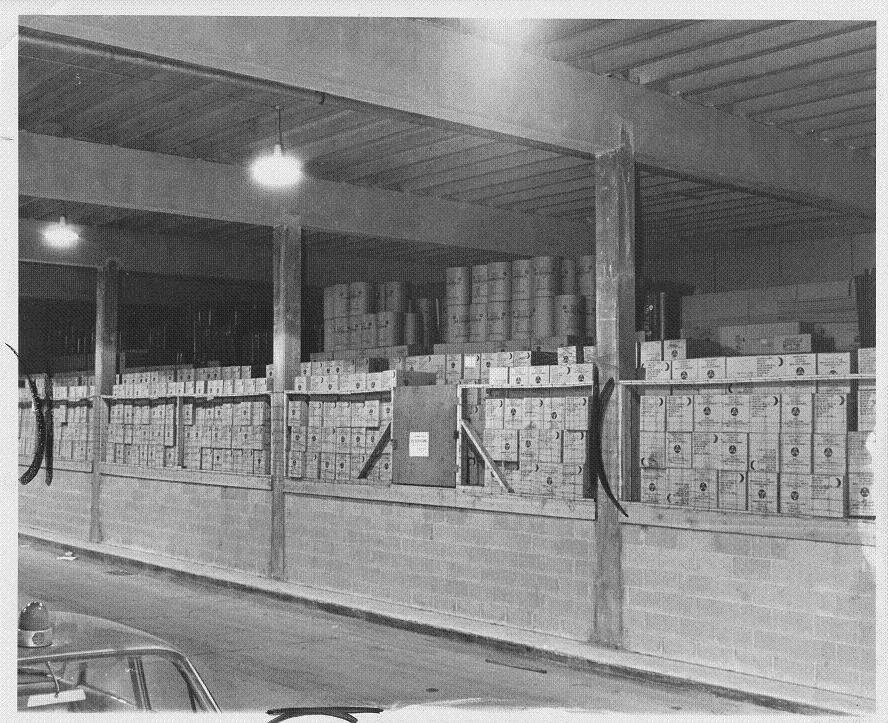 A view down Griswold,
Downtown Detroit,
At least 3 Fallout Shelters signs seen on Lightpoles.